Don't have any plans this Friday?
Perfect!! Come join Windermere Stellar Real Estate for First Friday. 
This month our Vancouver Metro office is featuring Pennyfish Artist– Matt Gibson.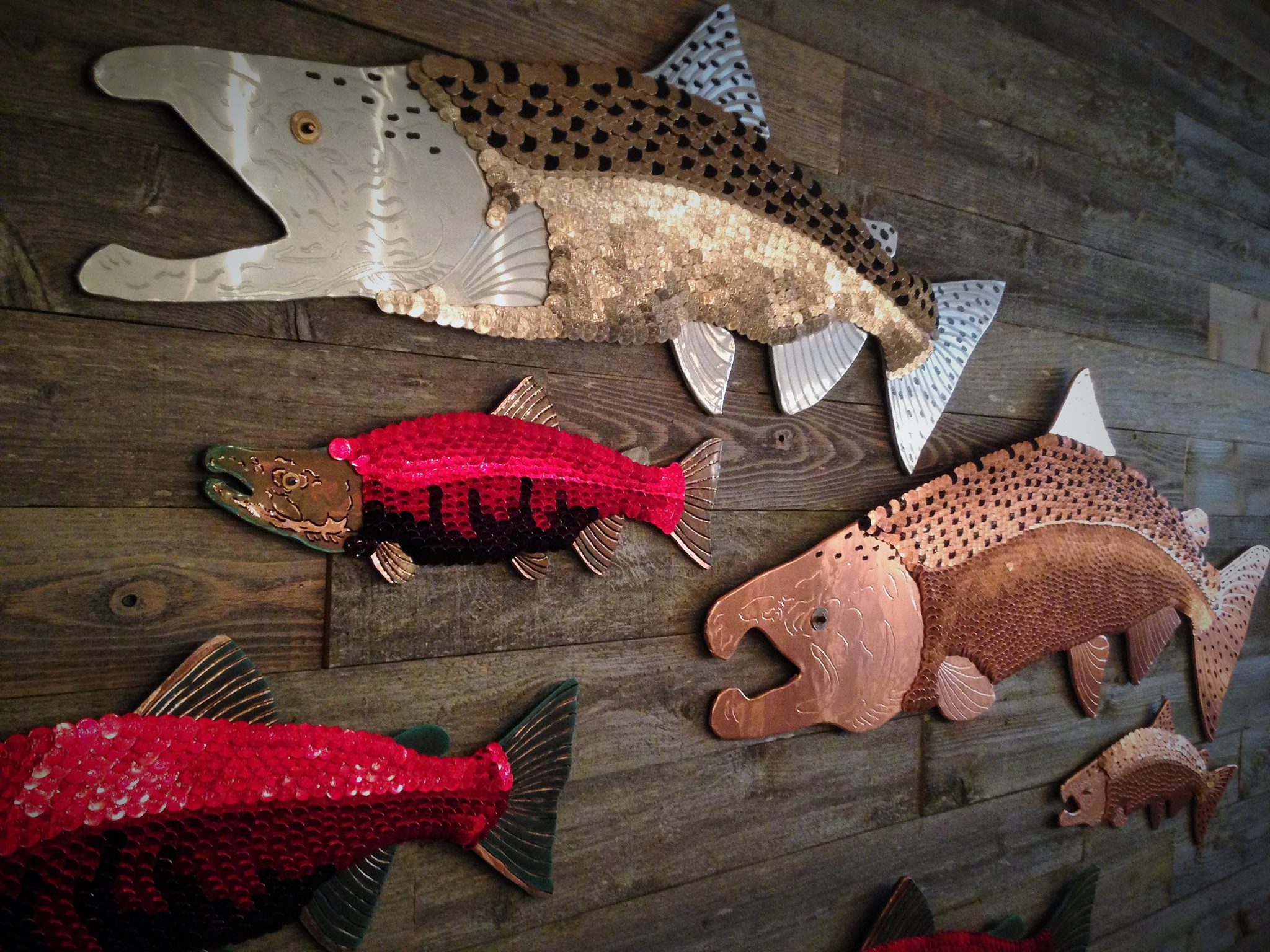 A little about Matt Gibson-
"Matt's passion for fishing extends beyond merely catching the fish; he has swam with trout on the Washougal River watching the way they move and nest between the rocks, he has spent hours getting lost in the forests discovering secret garden fishing holes surrounded by waterfalls and ferns. From a young age Matt and his dad, would explore the  tributaries and estuaries that fed into the larger rivers that make Oregon and Washington unique."
Matt used to work as a sales person who was traveling all the time. During those years Matt discovered his passion and started making his beautifully unique copper Penny Fish. It started as a little side business, as of 18 months ago- Matt's passion turned into his full-time job.
Matt currently hangs his art at the Camas Gallery, Pacific House, and Vito Veritas.
I'm personally extremely excited to have Windermere Stellar host First Friday featuring a local outdoor enthusiasts.
The gathering will go from 5pm to 7pm on Friday evening, located at 210 E 13th Street, Suite 100, Vancouver, WA 98660.
Looking forward to seeing you all there!